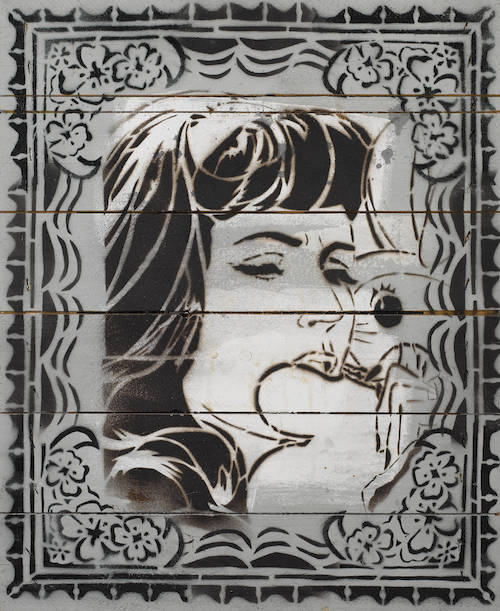 Faile "London 12″ via Bonhams
Bonham's in London is hosting its first ever street art auction on February 5th. Banksy, probably the most well known of the artists has 22 out of the 75 lots up for sale. Banksy's anarchist works are expected to bring in the most profit, however there are many other noteworthy street artists being featured as well. Adam Neat, the youngest of the group, has had an estimate of £25,000 – 30,000 for his "Apprentice" piece.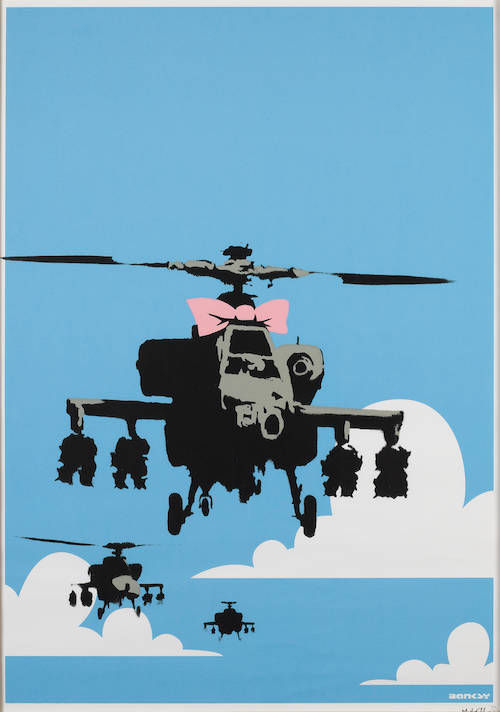 Banksy "Happy Choppers" via Bonhams
Other artists featured include Keith Haring, Takashi Murakami, D*Face, Faile and Paul Insect, whose first show last year was bought in its entirety by Damien Hirst.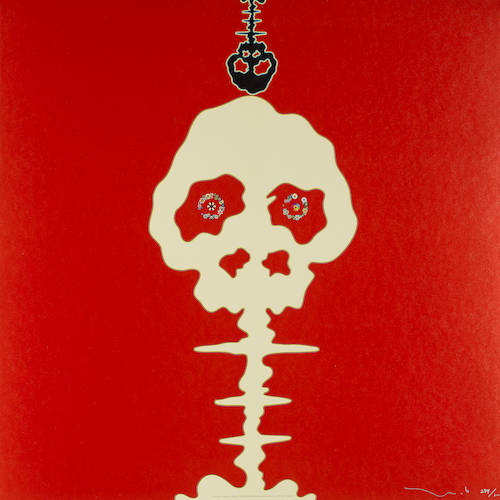 Takashi Murakami "Time Bokan- Missing in the Eyes- Red" via Bonhams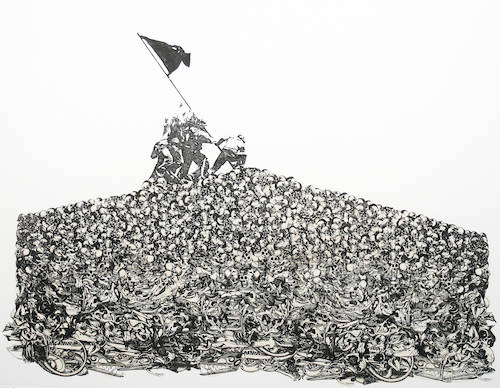 D*Face "Death and Glory" via Bonhams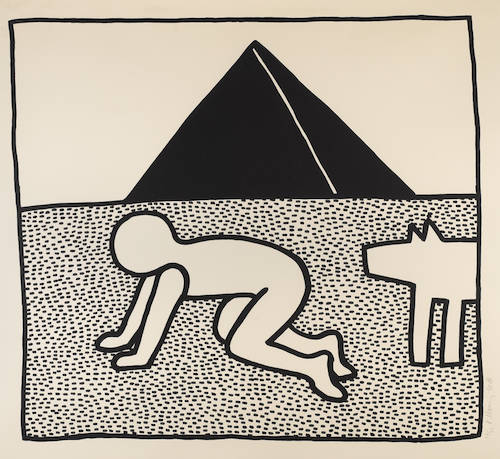 Keith Haring "Blueprint Drawing #19″ via Bonhams
"Banksy moves streets ahead" [FT.com]
"The "World's" First Urban Art Show" [The World's Best Ever]
Bonhams [Bonhams]
AO Banksy defaces Hirst in new auction piece [Art Observed]
A Neck Face Halloween [Art Observed]
Banksy does New York [Art Observed]