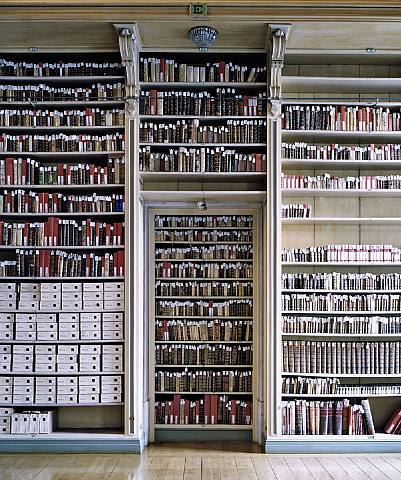 Candida Hoefer's Biblioteca do Palacio Nacional da Ajuda Lisboa I via Artnet
A solo exhibition of Candida Hoefer's work is currently on view at Kukje Gallery in Seoul, Korea. The artist's well known photographs evidence human existence despite the fact that the images are captured when they are uninhabited. Her works illustrate the social structure of space through repetition of form and nuanced irregularities.

The seemingly stark photographs are studies of public spaces and societal collective experiences within them.
Hoefer's work will be on view through February 26th at Kukje Gallery located at 59-1 Sokyuk-dong, Chongru-ku, Seoul, Korea.

Biblioteca do Palácio Nacional de Mafra I via Kukje Gallery

Kukje Gallery [Kukje]